For the month of September, buy one cover at regular price and get the second cover of equal or lesser value at 15% off!
If you recommend Read E-Z to a friend and they give us your name when placing an order, you will receive 25% off each cover you purchase in September and October!
I am very excited to ann
ounce that Jan has passed the read e-z business on to me, Tess, so that I can continue to offer this wonderful product that Jan created and that I love! I am sad to see Jan moving away and retiring from her business, but I am happy to know she is going to be able to enjoy her retirement with her oldest son and his family in Minnesota.
I will do my best to continue Jan's pride in a quality product and excellent customer care. I look forward to hearing from others who love what Jan has created!
The shipping will remain the same as I make no profit on shipping.
I have never managed a website before, but I hope to be able to update with a few new features and some new designs this summer.
So sit back, relax, and read-ez!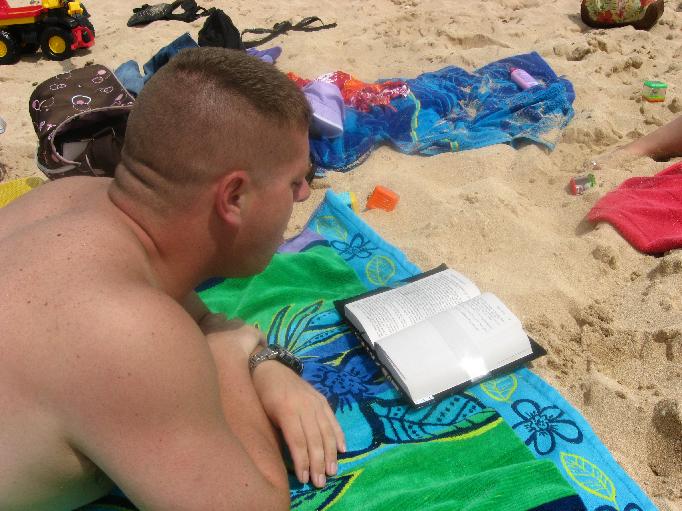 READING ON THE BEACHES OF HAWAII. HARD TO BEAT.