I am sad to see Jan moving away and retiring from her business, but I am happy she is going to be able to enjoy her retirement with her oldest son and his family in Minnesota. I am very excited to say that Jan has passed on the business to me, Tess, so that I can continue to offer this wonderful product that Jan created and that I love!
I will do my best to continue Jan's pride in a quality product and excellent customer care. I look forward to hearing from others who love what Jan has created!
The covers will remain on sale at half price until May 31st, so, as Jan says, Stock Up! The shipping will remain the same as I make no profit on shipping.
I have never managed a website before, but I hope to be able to update with a few new features and some new designs of covers this summer.
Jan will still be doing shows in Minnesota if any of you are ever in her neck of the woods.
So sit back, relax, and read-ez!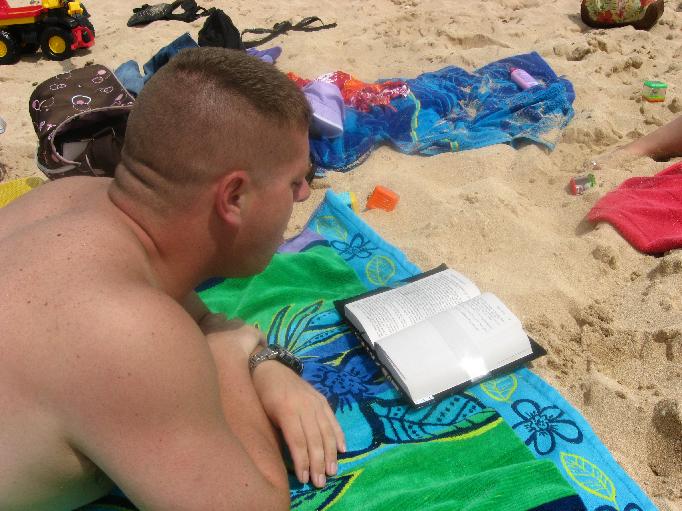 READING ON THE BEACHES OF HAWAII. HARD TO BEAT.