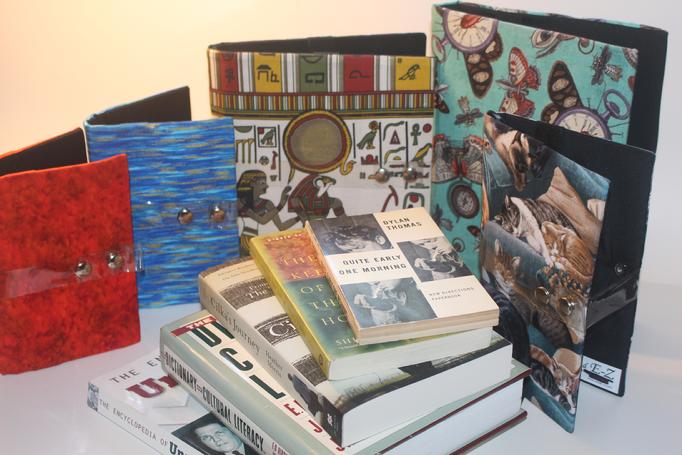 NO MATTER YOUR BOOK SIZE I CAN CREATE A CUSTOM BOOK COVER/HOLDER FOR YOU!
15% off sale thru Mar. 31st!
See all available designs and stock by clicking on the
New fabric designs and a new, larger hardback size available now :))
(limited stock at present)
Almost 200 designs to choose from now!
Thank you for making 20 great years of Read E-Z possible! Here is to 20 more!!!
At this time I am not adding new cover designs to my Read E-Z site as they become available, but, if you click on the Secure Ordering tab on your left you can see all the covers on my Shopify website and order directly from there!
______________________________
Hello, and welcome to Read E-Z!
For those of you who are just discovering the Read E-Z, here is a little bit about what an awesome invention they are!
The Read E-Z is a tension-release book cover/holder that holds your book open for you while you read, allowing for hands-free reading! No need to undo the strap to turn the page, simply bend the book and the strap relaxes out of the way so you can turn the page easily, then the Read E-Z snaps back to hold your book open again. When you are done reading, use the built-in bookmark to mark your place, use the snaps to close your Read E-Z, and it is ready for storage or travel!
Read in comfort wherever you like! No more pain from holding your book open, no more sore or cramping hands from marathon reading sessions, no more losing your place when you fall asleep, and no more reasons you cannot read a physical book...
Join the worldwide Read E-Z family of happy readers with your new Read E-Z!
______________________________
I have purchased new fabrics for the collection this year and will be adding them in the next two weeks! Almost 200 designs to choose from now! :)
_______________________________
Not all designs are available in all sizes. If you click on the 'secure online ordering' tab on the left of the screen, (my Shopify website), you will be able to see in-stock items, available covers, and can request sold out patterns be made for you. Feel free to email me at tess@reade-z.com or call me directly at 360.708.8491 to check availability or to place your order!
_______________________________
I ship USPS Priority within 1-3 business days on in-stock covers, and 2-7 business days on covers that need to be made, with usual delivery within 1-3 business days. With the current Covid-19 situation, mail can be delayed 1-3 business days. Thank you for your patience!
_______________________________
Prices include insurance up to $50
$50.01-$100.00 is an additional $2.85
$100.01+ is an additional $3.50
(USPS rates)
Mass Market Paperback -- approx. 7 1/2" x 11" -- $23.00
Trade Paperback -- approx. 9" x 12" -- $24.00
Hardbound/Hardback -- approx. 9 1/2" x 14" -- $25.00
Larger Hardbound/Hardback -- approx. 10" x 15" -- $26.00
Oversize -- approx. 12" x 16" -- $27.00
Magazine -- approx. 13" x 19" -- $28.00
Custom Sizes -- Prices are based on the nearest offered size, plus a $5.00 charge if a new template has to be made. If I already have a template made, there is no additional charge for your custom size :)
Sit back, relax, and read-ez!
Click on the 'Secure Online Ordering' tab to your left to see cover fabric choices, inventory, and to place your order. Or call me, Tess, at 360.708.8491 to place you order!
| | |
| --- | --- |
| Book cover/holders in paperback, trade paperback, and hardback pictured. | Hands-free reading and a built-in bookmark! |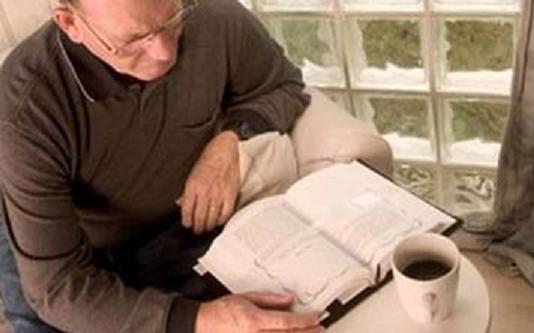 Enjoy eating and drinking while you read!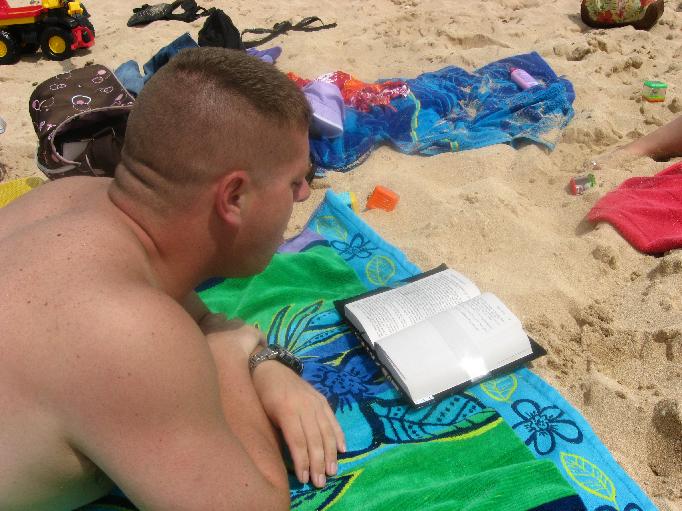 READING ON THE BEACHES OF HAWAII. HARD TO BEAT.